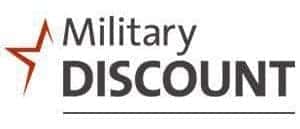 MILITARY DISCOUNT
Overseas. Back Home. Anywhere. Getting Your Discount* Is Easy! The GM Military Discount is an easy way to save hundreds, even thousands, on eligible, new Chevrolet, Buick and GMC vehicles. Active Duty members, Reservists, National Guard members, Veterans within one year of discharge date and Retirees - including their spouses - of the U.S. Army, Navy, Air Force, Marine Corps and Coast Guard can all take advantage of these helpful savings.
How the discount works:
To take advantage of this opportunity, you'll need an authorization number. Authorization numbers may be requested for the purchase or lease of two (2) vehicles per calendar year.
Follow these easy steps to save:
Sign in or register at: https://www.gmmilitarydiscount.com/
Select "Obtain Authorization" from the Program menu and follow the prompts.
Print your authorization number and bring it to us along with a copy of your current Leave and Earnings Statement (LES), Retiree Account Statement? or your discharge papers (e.g., DD-214).
Stationed overseas?
Just because GM isn't part of the Exchange Program doesn't mean that you can't take advantage of this great discount. Through this site, it's quick and easy to build a vehicle you want, search dealer inventory and Contact a Certified Internet Manager to arrange purchase and delivery in the United States for you or your spouse.